Service Station can customize your favorite apps for any file type: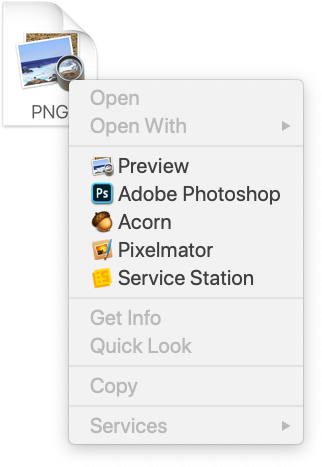 Service Station is a macOS app for customizing your right-click menu in Finder. You can find it on the Mac App Store here:
In macOS, by default, you can "Open With" to find the Applications that can open any file.
But the Open With menu is often very slow, and might display 'Fetching...' while you wait.
Once the full Open With menu loads, it probably lists way too many apps to be useful. There might even be duplicate applications listed.
With Service Station, you can instead customize your right-click menu to list only the apps that you want for a particulary file or folder: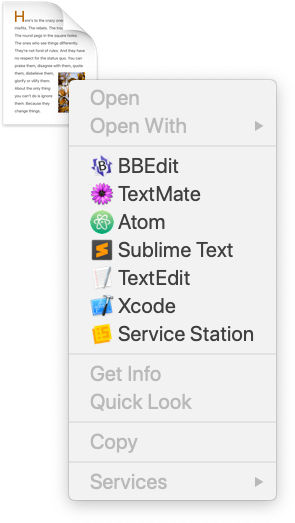 Set up all of your Rules and Menu Items in Service Station. Each can be customized and personalized: